Blog Articles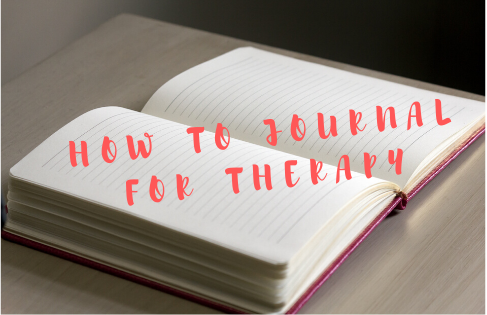 How To Journal For Therapy
Crystal Fegenbush, November 12, 2019
How to Make the Most of Therapy
Congratulations! You have made the courageous and vulnerable step toward bettering your life by starting therapy. The hard part is over right!? The truth is, the real work is only getting started, but hopefully so is one of the most rewarding experiences of your life. Now that you've committed, it's important to learn how to make the most of your therapy sessions in order to leave each week feeling like progress was made and you know the direction you are heading. Here are some tips on how to get started.
Commit to weekly therapy sessions (at least for the first few months)
One of the most important things you can do for yourself as you begin your therapeutic journey is to commit to weekly sessions. Far too often, people begin therapy, and over the course of the first few weeks it becomes less and less of a priority. Life gets in the way. When someone is only able to meet every other week or less, therapy can feel more like it is being used as time to "catch up" with the therapist. It becomes difficult to gain momentum and make progress toward goals. This can be frustrating and can leave you feeling like therapy isn't working. I try to encourage my clients to find one consistent time that will work for them each week and then book several sessions ahead of time to ensure that it remains a priority. This allows my clients to schedule other life responsibilities around therapy instead of trying to find a time in an already busy schedule. After a few months, you and your therapist can reevaluate and may decide together that weekly therapy is not needed.
Continuously check in with your therapy goals
Most therapists will spend some time in the first session, asking what your goals are for therapy. Once goals have been established, it is crucial to make it a habit of checking in regularly throughout the therapy process to assess progress and potentially reevaluate goals. Therapists should be doing this regularly, however, it is also important for you to inform your therapist when your goals have shifted. For example, a client may come to therapy primarily to work on issues related to anxiety. If during the course of therapy, a major life event such as the loss of a job occurs, it is important to be explicit about how this may or may not change the therapy goal of reducing anxiety. Perhaps the goal will remain the same, as the anxiety has likely increased since the loss. Or perhaps for a period of time the goal shifts to using therapy as a way to explore future career options and support in finding another job. Either way, ensuring that you and your therapist are on the same page in regards to therapy goals is essential to making the most of therapy. It is also important to continuously check in about progress toward therapeutic goals in order to assess if therapy is working, or if something needs to shift.
Share your concerns about your therapist, with your therapist
This can be a difficult one for people. Sharing what you don't like or what is not working with your therapist, particularly if it relates specifically to them, can be intimidating for many people in therapy. However, as therapists we not only encourage this kind of communication, we believe it is an essential part of building a strong relationship with our clients. We call this process "rupture and repair". Therapists are humans and we are going to get it wrong or misstep sometimes. If the rupture occurs without us knowing, there is nothing we can do to repair it, and then you might be left frustrated. Perhaps you decide not to come back to therapy because of it. If therapists know where things went wrong and what that was like for you, we can repair the rupture and likely your relationship with your therapist will be stronger than before the rupture! We also encourage this because it is an important tool to utilize in the real world. Many of us have trouble speaking our mind or standing up for ourselves. Learning how to do this in therapy can help everyone be more assertive in their everyday life.



*Note: Misstepping and getting it wrong sometimes is okay. However, it may get to a point where your therapist clearly does not understand you or your concerns, or even worse judges or discriminates against you. If you find that your therapist is not helpful due to their lack of knowledge or skill, feel free to fire them and find another therapist (ideally you would have this conversation with them so they know what happened). If a therapist is being judgmental and/or discriminatory, this behavior should not be tolerated and should be reported to the therapist's licensing board.

Journal
In my own experience as a client in therapy, I find that I often leave my sessions feeling rich with insight, however a few days later, I have a difficult time remembering what happened and what I found so useful. Journaling after your session and during the week can be a great tool to use to maximize the benefits of what happens in the therapy room. Jot down your thoughts and feelings about the session, reflect on your progress toward your goals, draw, write a short story, write a letter to someone without sending it, find what works for you. The great thing about journaling is there is no right or wrong way of doing it. If you need some guidance to start, try using the following prompts:

What are my current thoughts?
What are my current emotions?
What do I feel in my body?
What did I find useful in therapy today?
What did I not find useful in therapy today?
How am I making progress toward my goals in therapy?

Take care of yourself!
If you are in weekly therapy, you spend 1 hour out of 168 hours in a week working on yourself. This alone is not enough to see change and make progress toward your goals. Basic self-care such as exercising, eating healthy, drinking water, and participating in social activities that you enjoy are paramount to the change process. This doesn't have to mean training for a marathon or doing a juice cleanse for a month. Depending on where you are starting, it may mean a two minute walk, or cutting out soda in your diet on the weekdays, or going to a park to enjoy your dinner instead of sitting home alone to eat. Your therapist can help you find an effective and realistic self-care regimen in order to help you maximize the benefits of therapy.
I hope this information was helpful to you! At Solid Foundation Therapy we work with all of our clients to help them determine how they can benefit the most from therapy because we value the time, resources, and courage it takes to come to therapy.
If you are interested in scheduling a free consultation in person or over the phone call today at (303) 720-6659.
---
The information contained herein is not therapeutic advice nor a substitute for therapy. It should not be used to diagnose or treat any mental health problem. If you are located within the United States and you need emergency assistance please call 911 or go to your nearest emergency room. If you are located within Colorado you may also call the Colorado Crisis Line at 844-493-TALK (8255).