Blog Articles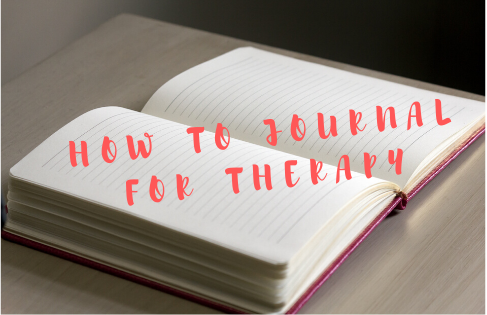 How To Journal For Therapy
Crystal Fegenbush, November 12, 2019
How to Find the Right Therapist
You've decided that you would like to begin seeing a therapist. Good for you! Now you may be wondering how to find the right therapist for you. This may seem a bit overwhelming, especially if you are struggling with feelings of depression and anxiety which make finding a therapist even more intimidating than it may already feel for most people. If you are introverted like I am, the idea of meeting a new therapist may seem exhausting. I'll start by telling you that these feelings are normal and probably why many people decide not to look for a therapist. This is why we want to provide you with some tips on how to find the right therapist for you.
Directories designed specifically to help you find a therapist may be a great start. Sites like psychologytoday.com and goodtherapy.org are great ways to find a therapist. You will begin the search using your zip code. If this list is really long you can use filters to narrow down the search. Some filters include "Specialties" like Depression, Anxiety, and Relationship Issues. You can also narrow down the search further if you are looking for therapists who work with specific groups of people such as Veterans or Adolescents. *Extra tip: Given that so much of what makes therapy works is the relationship between client and therapist, try reading through several profiles to find a therapist that not only works with your concerns, but also looks and "feels" like a good fit for you as an individual.
Do you want to use your insurance? Your insurance provider should have a list of therapists who will take your insurance and charge you based on your copay. You can call the number listed on your insurance card for information on how to access this list or your human resources office. You will want to follow up with a phone call to any therapists you may be interested in to make sure that they are currently accepting people with your insurance. Sometimes therapists have a maximum number of clients from each insurance provider they work with and once that number is met they will no longer take more clients from that provider. *Extra tip: If you are already working with a psychiatrist or doctor, ask them if they have any referrals for therapists that take your insurance who they think might be a good fit for your specific needs.
Your place of worship may have a referral list of therapists they keep for their members. Many churches, temples, mosques, etc are contacted by therapists in the community who incorporate their client's belief systems into the therapy process. For therapists, it's a great way to get our names out in the community and for the community, this is a great way to find reliable therapists with good reputations. *Extra tip: You don't have to be interested in working specifically on therapeutic goals that relate to your religion or spirituality in order to find this avenue helpful.
Word of mouth is an excellent way to find a great therapist! This is how we find our hairdressers, our pediatricians and our realtors so why not ask our friends if they have a therapist they would recommend? Right now you may be thinking "my friends don't see a therapist and I don't really want them to know that I'm looking for a therapist anyway." I know of several people who were surprised to find out that many of their friends and family members were seeing therapists and felt relieved when they learned that they were not alone in seeking help. You may be surprised to learn that you know several people who see a therapist.
Now that you've generated a list of potential therapists, what now? Give them a call or email them. All of them. Ask if they offer free consultations over the phone or in person. Most therapists are happy to answer some questions about the services they provide. Some even offer consultations in person to see if they may be a good fit for potential clients. If you are able to meet with several therapists, great! Most therapists want to make sure they are a good fit for you and they are happy to hear that you are meeting with several therapists to find the right one.
What if you've left a voicemail or sent an email and haven't heard anything back for over a week? Go ahead and leave one more message. If you don't hear back after two messages, something tells me that this person may not be very organized. Even if this person has a full caseload and isn't accepting any more clients, they should contact you to let you know and may even provide a referral for you. If you don't hear from a therapist after a couple of weeks, move on to the next one on the list. It's their loss if they aren't organized enough to get back to you so take your money to someone who will return your messages within a reasonable time frame (i.e. 48 business hours max).
Now, you have some consultations scheduled over the phone and/or in person and you're not sure what questions to ask your potential therapists. Think of it like a job interview!
What kind of training have you had?
What do you believe is your biggest strength as a therapist?
How do you think change happens?
I'm struggling with (fill in the blank-loneliness, a breakup, a new baby, my marriage, my aging parents, traumatic memories), how do you think you would help me work on this issue? What kind of experience do you have working with this issue?
Feel free to express any concerns about therapy you have and allow them to respond. Do you feel comfortable with their response? Is this someone you can see yourself meeting with every week for 60 minutes to talk about your thoughts and feelings?
I hope this was helpful to you in some way. At Solid Foundation Therapy, we believe the relationship between the client and the therapist is the most important part of therapy. We want to make sure our clients feel comfortable with us so that when uncomfortable topics come up, our clients feel like they can trust us to walk them through the moment.
If you are interested in scheduling a free consultation in person or over the phone give me a call at (720) 577-5994.
---
The information contained herein is not therapeutic advice nor a substitute for therapy. It should not be used to diagnose or treat any mental health problem. If you are located within the United States and you need emergency assistance please call 911 or go to your nearest emergency room. If you are located within Colorado you may also call the Colorado Crisis Line at 844-493-TALK (8255).