Blog Articles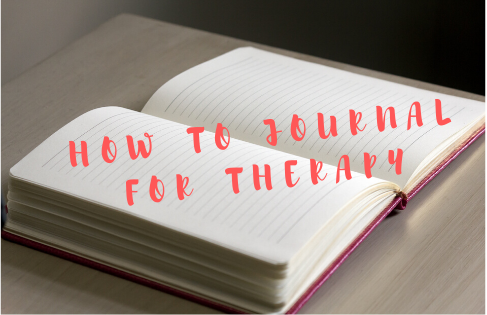 How To Journal For Therapy
Crystal Fegenbush, November 12, 2019
Self-Care Struggle
I have a confession to make: I previously planned to write an article about the different areas of our lives that deserve self-care but I just can't seem to make myself do it. I planned on writing the article sooner. It's been almost a year since I wrote the first one. Since then, I've been through quite a journey. I quit a job I was unhappy with and I started a new business with my best friend/business partner. I've been desperate and I've been inspired, sometimes in the same moment. I've also learned that I'm not as committed to self-care as I thought I was when I wrote the first article.
That's right: sometimes I'm actually terrible at caring for myself. I've even struggled with the term "self-care." Recently this year, I was attending a workshop for understanding cultural competency and social justice. At one point during a small group discussion, another woman of color informed the group she did not like the term "self-care" because it was able-ist. She stated that not all people have the resources to implement "self-care" and that sometimes "self-care" looks different for different people. I was taken aback. I needed time to process this new idea. I found myself exploring different articles about self-care. Yes, many of them talked about self-care as though it's a pricey pedicure or a fancy bathroom filled with candles and rose petals in a bubble bath. Those things cost money! Also, what about folks struggling with Anxiety and Depression? How do we find the energy to get a pedicure when we're struggling to get out of bed?
Shortly after this realization, I came across the Instagram account Make Daisy Chains (https://www.instagram.com/makedaisychains) with sweet drawings depicting "Boring Self Care" in activities like "took my medications as prescribed," "drank enough water," and "let myself cry." Yes! I thought to myself, self-care is boring sometimes! Self-care isn't sexy, it's practical! I looked around my apartment and realized that I had a sink full of dishes and cat hair all over the floor. I'd like to say that I was instantly inspired to clean my place, but I would be lying. I sometimes feel overwhelmed by the idea of cleaning my place. I wish I could be an example for my clients and for my peers looking to improve their self-care and the truth is, I continue to struggle.
I continued to look for inspiration about self-care. One of my favorite podcasts is Another Round with hosts, Heben Nigatu and Tracey Clayton. These two women have been transparent about their own struggles with Depression and Anxiety and they almost always end their podcast with a self-care nudge "take your meds, drink your water, call your person." During one particular episode, Tracey described her mantra "Do One Thing." She described how she sometimes feels overwhelmed, so when she needs to take some time to relax but feels guilty thinking about the numerous tasks she needs to accomplish, she will just "do one thing" like cleaning the dishes in the sink. WHAT? I can just "do one thing?" This made so much sense! I may feel overwhelmed by the idea of cleaning my entire apartment but I can do this. I've started trying to "do one thing" and found that it really helps me give myself permission to relax, and every once in a while, it leads to doing two more things.
Audre Lorde said, "Caring for myself is not self-indulgence, it is self-preservation, and that is an act of political warfare." I know she's right because when I care for myself, I am caring for a flawed and remarkable woman of color and when I do that, I am pushing back against the idea that women like myself are unworthy of that care. In these trying times, self-preservation is going to get us and our communities through. I believe I'm just beginning to understand the full breadth of self-care. There are some types of self-care I'm pretty competent with and others that I fail. I keep trying. I keep trying because I know that what I've done in the past doesn't work. It's time to try something new.
Give us a call to learn how we can support you in your self-care journey at 720-577-5994.
---
The information contained herein is not therapeutic advice nor a substitute for therapy. It should not be used to diagnose or treat any mental health problem. If you are located within the United States and you need emergency assistance please call 911 or go to your nearest emergency room. If you are located within Colorado you may also call the Colorado Crisis Line at 844-493-TALK (8255).